EQUEST
July 7-10, 2020 Helena, Montana
An Equine Guided Journey into Purpose, Power & Presence for Female Leaders
Female Leaders invest 30% more in their development yet earn 20% less.
Let's change that.
Purpose. Power. Presence.
[redefined]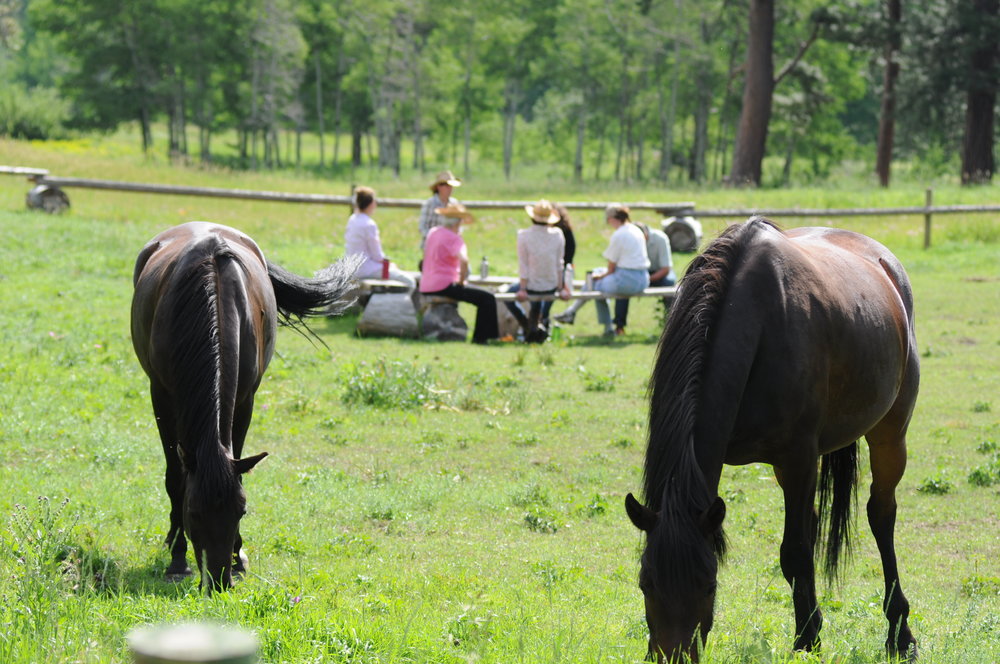 An Executive Development Program Like No Other
This is not just another "executive get-away" week. This is a stand-in-your-power-and-stay-there transformation.
Disconnect to ReConnect. Laser in on your Purpose. Own your Value. Be who you are meant to Be. Find your Tribe.
With the help of our Equine Faculty and the most current neuroscience, we've figured out the Formula for Accelerating Wisdom. And we are going to share it with you. All of it.
Why Horses? Because unlike people, horses naturally provide honest, non-negotiable & agenda-free feedback on who we are as leaders.
Horses don't lie. A horse's response to our verbal, physical and emotional cues is directly related to the authenticity of our intentions and behaviors.
Horses have no hidden agendas. Building a partnership with a horse depends on the quality of the relationship in the moment.
Horses provide non-negotiable feedback on who we are as leaders. Motivating an entire herd requires a strategic understanding of herd dynamics, a mirror of how human groups interact.
Ready to Stand in Your Power?
Outcomes from this immersive 6-month executive development program include:
EXECUTIVE PRESENCE rooted in Emotional Intelligence, Clarity of Purpose, Authenticity
STRATEGIC CAPACITY based on Situational Awareness that spans from the horizon to immediate tactical needs
INFLUENCE through providing Direction, creating Alignment, inspiring Commitment at the team and organizational level
CHANGE AGILITY from the ability to respond vs react, reframe problems into opportunities, foster individual and collective resiliency
EQuest participants naturally hone their powers of insight, communication and influence - redefining the Why & How of Leadership.
"I think about my EQuest experience daily. The impact on my career is immeasurable."
6 Months of 1:1 Executive Coaching

3-Day Transformational Retreat

Full Circle Stakeholder Interviews

SeaChange Leadership Toolkit

Mindfulness & Resiliency in Action

Executive Support Network
Research shows that on our own we have an 8% chance of achieving our goals. With the support of a coach and a community, the likelihood of accomplishing our goals increases to 85% or more. Here are more details on how we can increase your odds:
1:1 Executive Coaching July-December 2020
The Retreat: July 7-10, 2020, Black Mountain Lodge, Helena, Montana
$14,500 for the 6-month program, including retreat meals and accommodation
Payment Plans Available
Enjoy $2500 off when you register by November 1st!
"The follow-up coaching was crazy valuable. Having the support, guidance and accountability of our coaching sessions has been amazing. My coach was able to hear me and push me towards clarity. I will carry the learnings from the past six months with me forever." -SD, EQuest Alumna
"I think back to being in the meadow with the horses…
and suddenly the tools and strategies are right here with me."
- AP, EQuest Alumna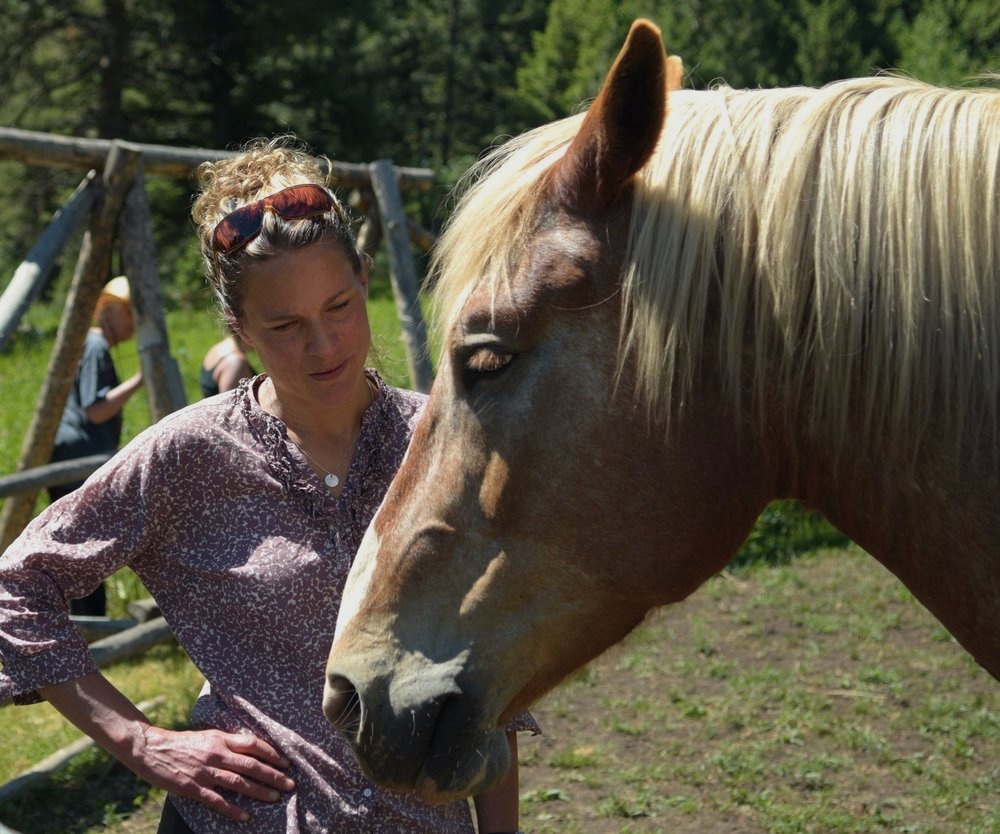 An Extraordinary Venue
Lasting change rarely happens in a hotel conference room. The EQuest classroom takes place on a remote mountain ranch in the company of an expert Equine Faculty and seasoned Coaches. This rarefied venue provides a grounded, focused and unparalleled learning opportunity that will change your life as a leader, naturally.
No prior experience with horses is necessary. All EQuest work with the horses is from the ground with no riding required. Note: optional trail riding can be arranged as part of your time in Montana.
Black Mountain Lodge is a historic homestead that became a successful gold mining claim, then a productive dairy farm and is now an exclusive venue for corporate retreats. Enjoy log cabin comfort and rustic elegance in the privacy of your own meadow completely surrounded by National Forest. There's gold in these hills. Come find it for yourself!
Sign up to receive our EQuest brochure and learn more about our program.
" I feel equipped to have courageous conversations."
- EQuest Alumna